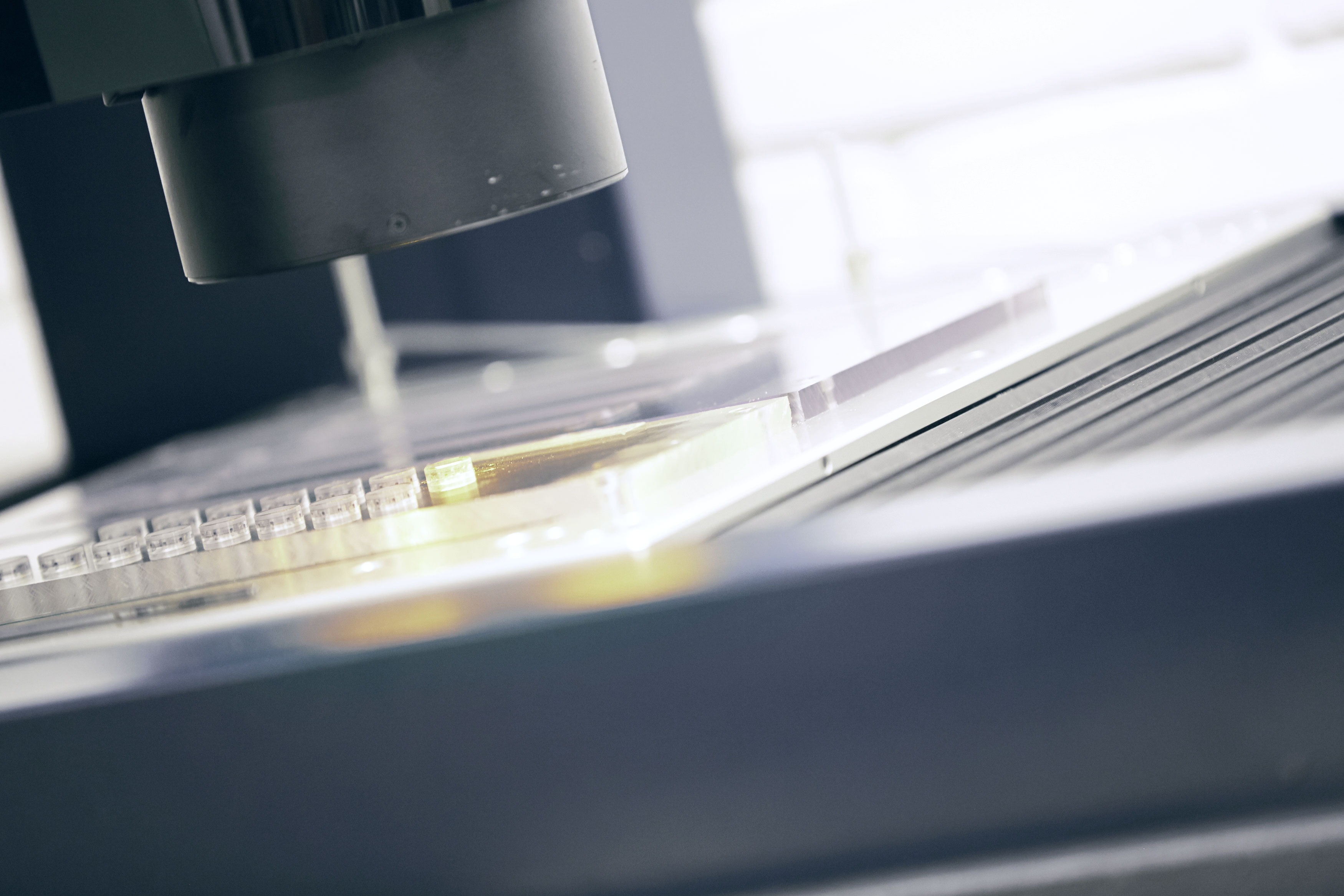 Quality Management
Ulstrup Plast's quality management system has been certified in accordance with ISO 9001, and the production process is fully traceable. Documentation is available for all orders, including documentation of the raw material batches and the production machinery we use, and the special conditions that apply to production, warehousing, or post-processing. The traceability within the quality management system ensures that the causes of errors are identified and corrected to prevent errors in future productions.
Ulstrup Plast offers validation of the injection molding process in accordance with the latest FDA and ISO guidelines. In addition to our quality management system, our customers can specify their own requirements for the items we produce in terms of surface gloss, dimensions, function, and so on. We are able to control all of these aspects thanks to our well-equipped measuring laboratories in Denmark and Slovakia, which utilize a wide range of optical measuring equipment.
We are happy to comply with specific measurement specifications in order to fulfill any special requests and requirements that your company may have. Based on these special requests, we provide you with a measurement report containing information about the requested values, the uncertainty of the measurements, and other useful information.

"
Michael Christensen
QA Manager, Ulstrup Plast
Why should you choose us? Well, I promise you that the quality always is the best on the market
At your service
We are always ready for your inquiry. Do not hesitate to contact us!